Explore, the feature of the Campus Haat App which allows you to find places near your college. You can find all kinds of places including but not limited to Shops, Food, Fitness, Hangout, Health etc.
How to use the Explore Feature?
Download the Campus Haat App from Google Play Store.
Click on the Explore Tab in the App. It will present you with a map where you can find all the places nearby.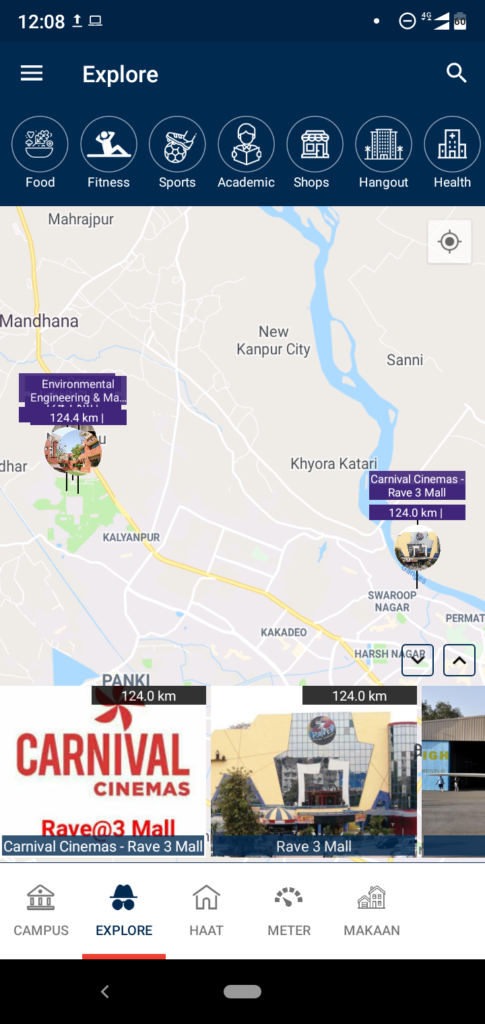 3. You can click on the icon of the desired place to view the necessary details.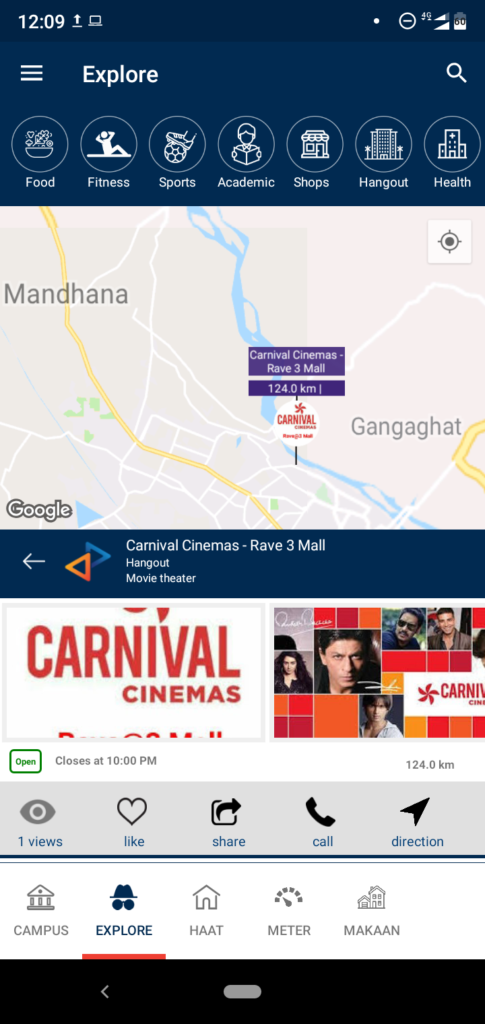 4. You can choose from all the available options to refine your search and find all the desired places.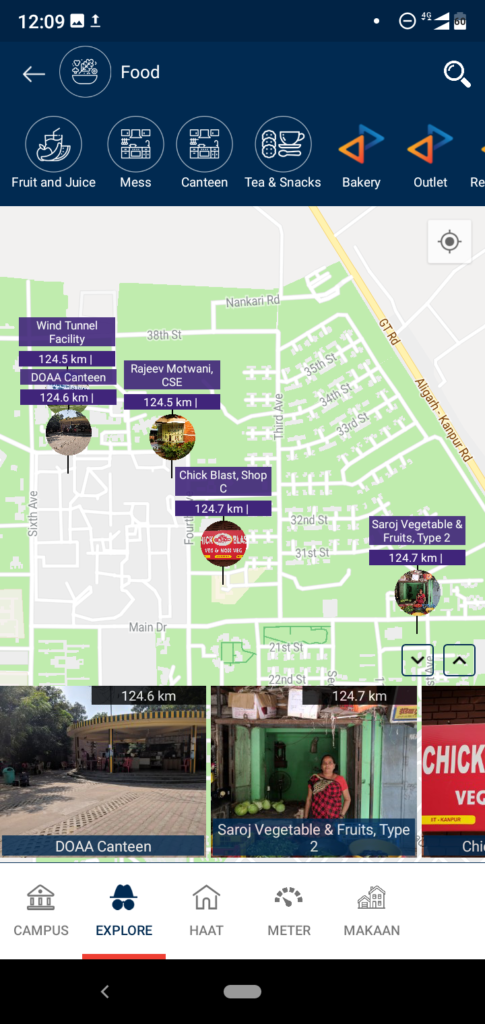 So, this is the Explore feature of the Campus Haat which can be really useful if you want to find places nearby. Thanks for reading and make sure to leave comments if you need any help.