Campus Haat provides Haat functionality which allows students to easily and efficiently trade using the Haat feature of Campus Haat App.
The Haat feature also allow you to post requirements about any product you need.
How to post requirements?
Download the Official Campus Haat App.
Click on the "Haat" Tab. Here you will find all the current and past listings.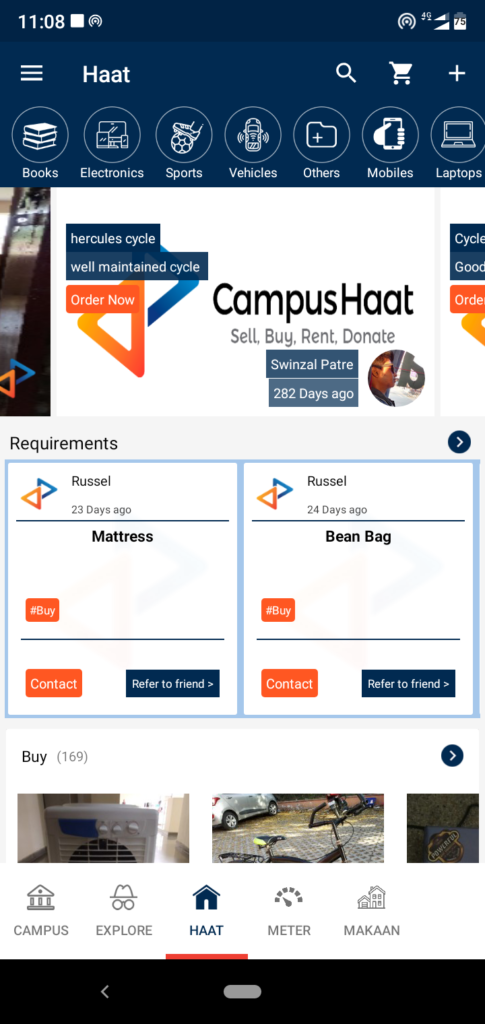 3. You can click or Tap on any listing to view it's details.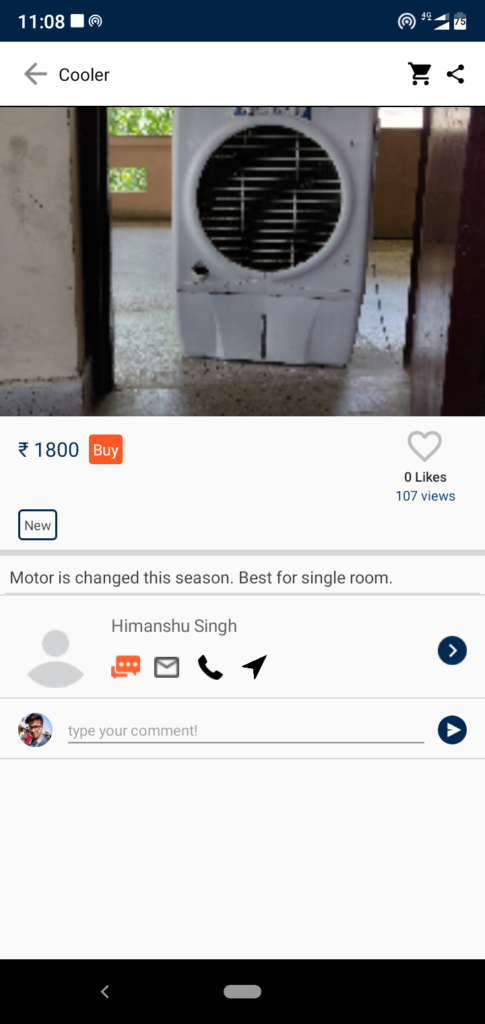 4. Click on the '+' icon present on the Top-Right hand of the Haat Tab. 
It will give you two options – Post Requirement .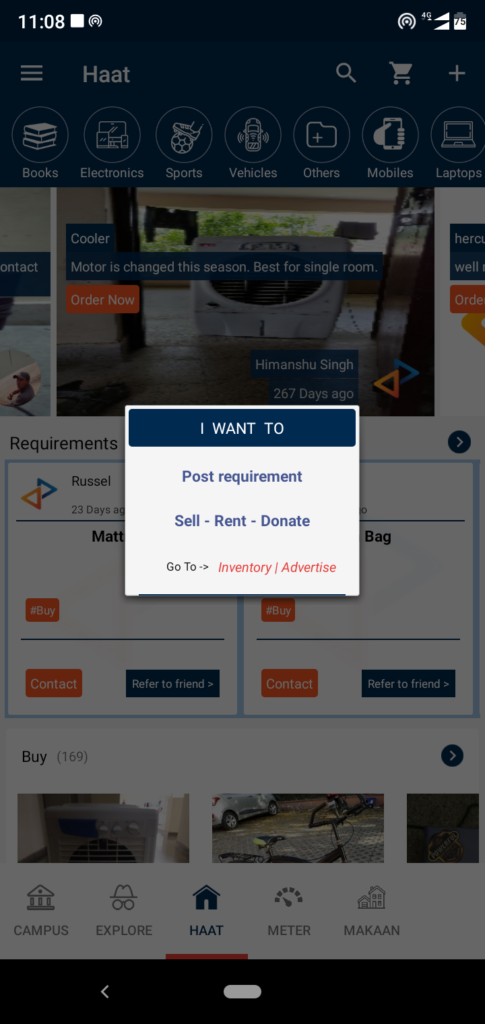 5. Click on the Post Requirement Link to Post a New Requirement and fill out all the required details.
Once you fill out all the form details, just click the Check-Mark button and you are done.
So, this is the easiest and convenient method for Peer 2 Peer trading available in your college. Thanks for reading and be sure to leave comments if you face any problems.