Explore, the feature of the Campus Haat App which allows you to find places near your college. You can find all kinds of place including but not limited to Shops, Food, Fitness, Hangout, Health etc.
Campus Haat provides Haat functionality which allows students to easily and efficiently trade using the Haat feature of Campus Haat App.
The Haat feature also allow you to search for Local Shops around you.
How to find nearby Shops?
Download the Official Campus Haat App.
Click on the "Haat" Tab. Here you will find all the current and past listings.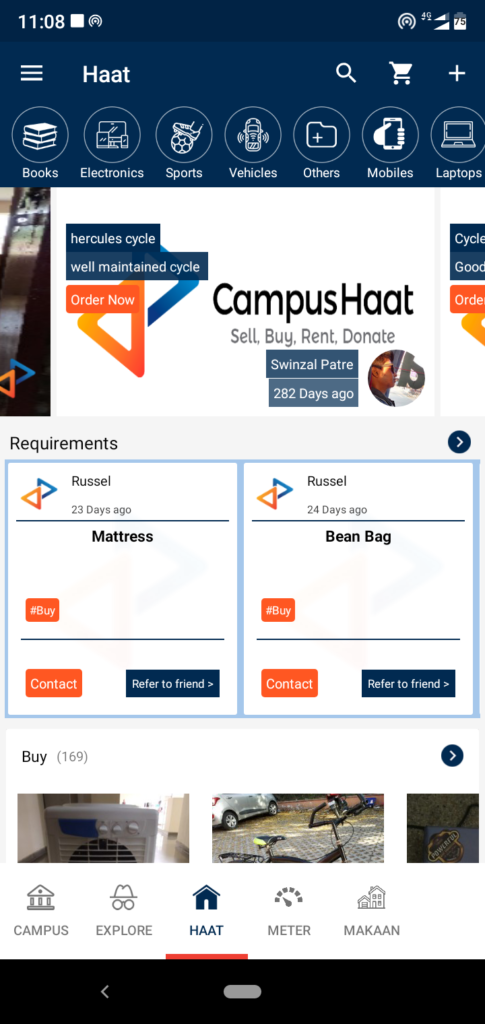 3. Scroll down to Discover the Shops Category. Clicking on it will display all the nearby Shops.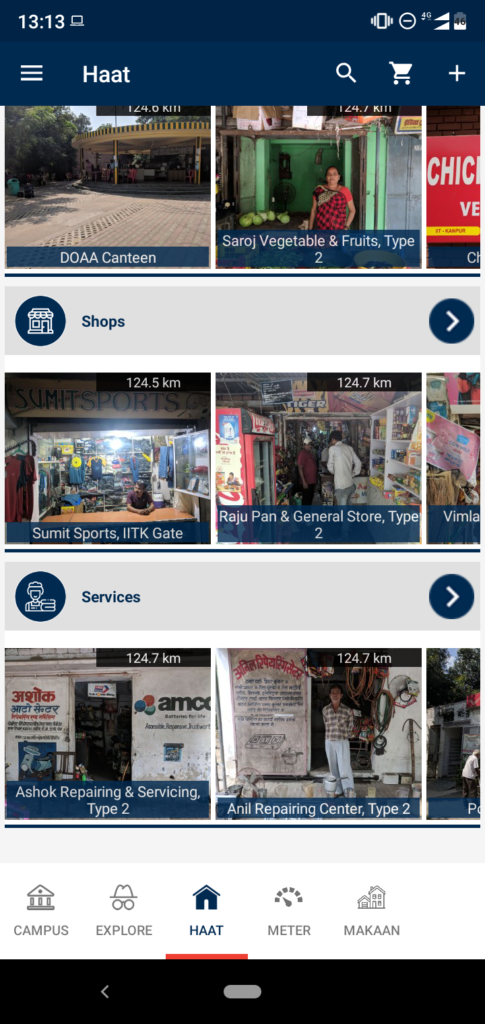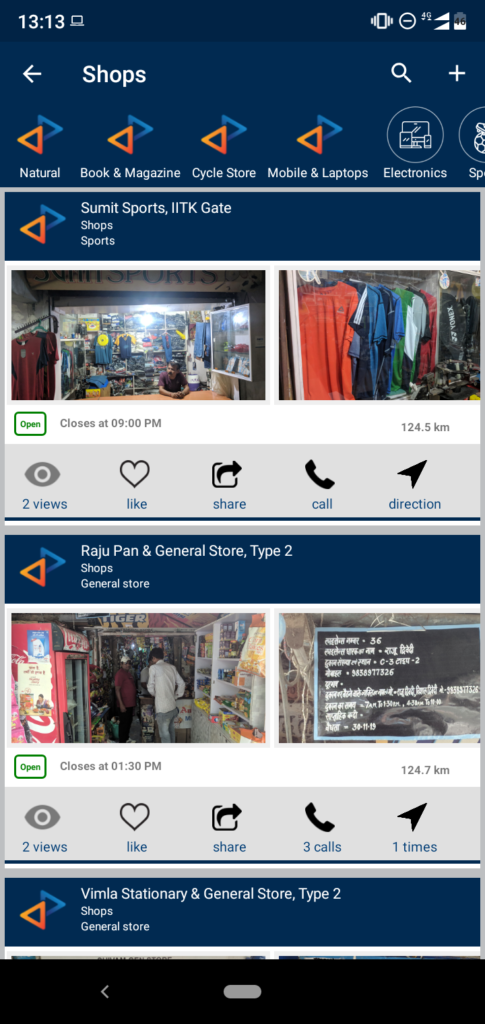 4. Click on the Thumbnail of any Shop you want to view additional details and also to Locate it on the Map.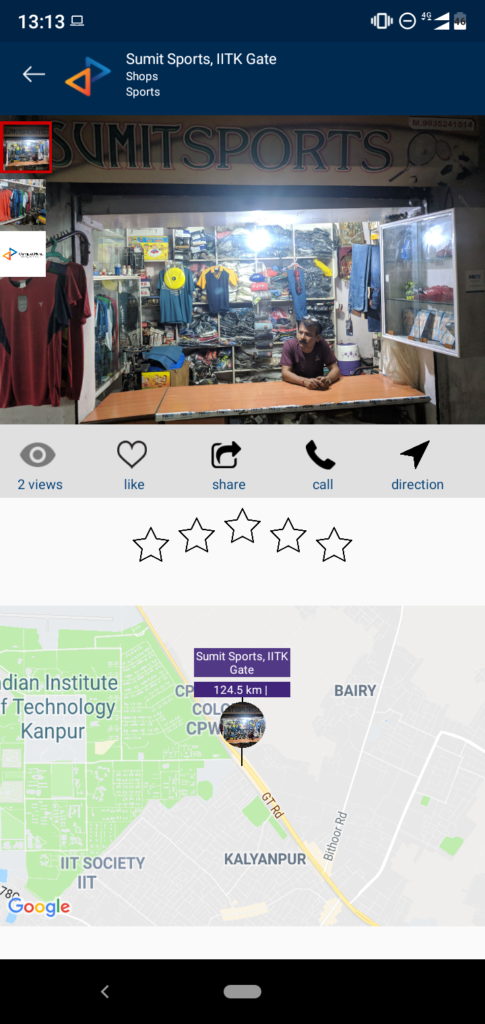 So, this is the Shop Finder feature of the Campus Haat which can be really useful if you want to find nearby shops. Thanks for reading and make sure to leave comments if you need any help.