Whether it's a new College or Semester, it's always a pain to find a new Hostel or PG. Students undergo a lot of problems finding a new Home for themselves. Campus Haat Official App has the Makaan Feature which lets you easily find available Hostels and PG around you.
How to use the Makaan Feature?
Download the Official Campus Haat App.
Click on the "Makaan" Tab. Here you will find a map with all the available Hostels and PG available nearby.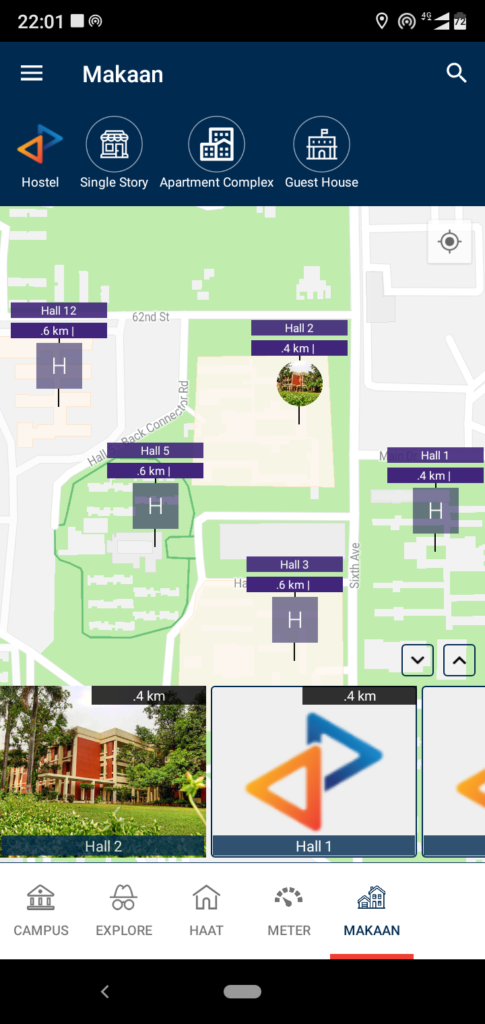 3. Scroll through the available options or just locate it on the Map by panning around. Once you find the Hostel in your desired range, click on it and you will get the options to Contact the authorities/owners.
So, this is the Hostel/PG Finder feature of the Campus Haat which can be really useful if you want to find nearby Hostels and PG(s). Thanks for reading and make sure to leave comments if you need any help.