Ride Sharing or Carpool is the one of most efficient way of commuting. Ride Sharing Literally means- "A Shared ride usually booked over the Internet."
With the Meter Feature present in the Campus Haat official App, Students can easily book and share rides.
How to share a ride?
Download the Campus Haat official App from the Play Store.
Click on the 'Meter' Tab and you will find all the current Rides available to join.
Tap the "+ JOIN THE RIDE" button to join the appropriate Ride.
Click the "+" button at the top right to share a new Ride.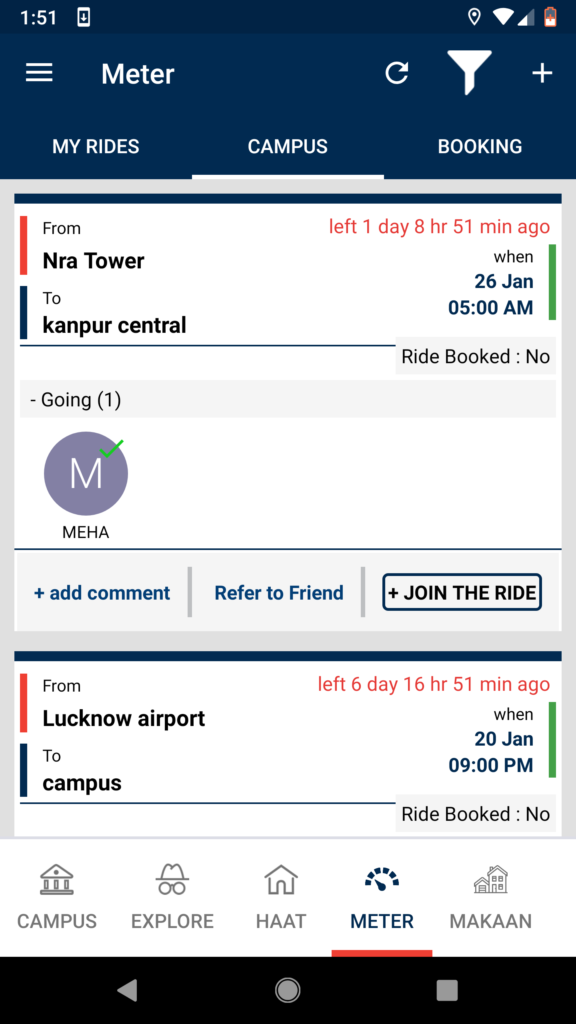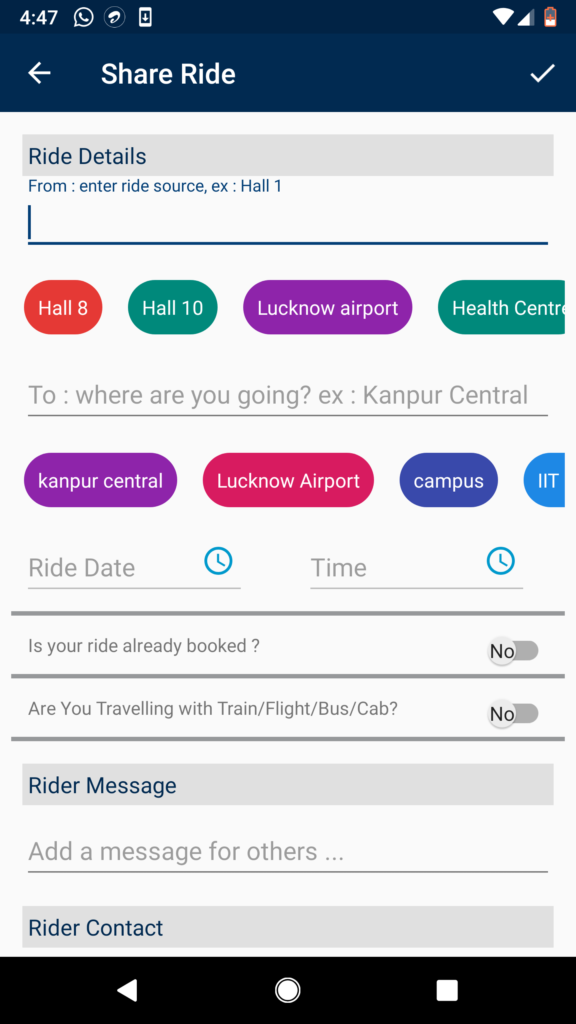 You can also book a ride on Campus Haat. Online Booking is coming soon.
This is how you can share the ride on Campus Haat.
Save Money. Reliable.

Be sure to leave comments if you have any queries or suggestions.